here is where you will find all my projects, drawings and ramblings :) this page will work somewhat like a blog. click here to see all posts. and click here for my twitter feed.
[1]
[2]
5/5/2022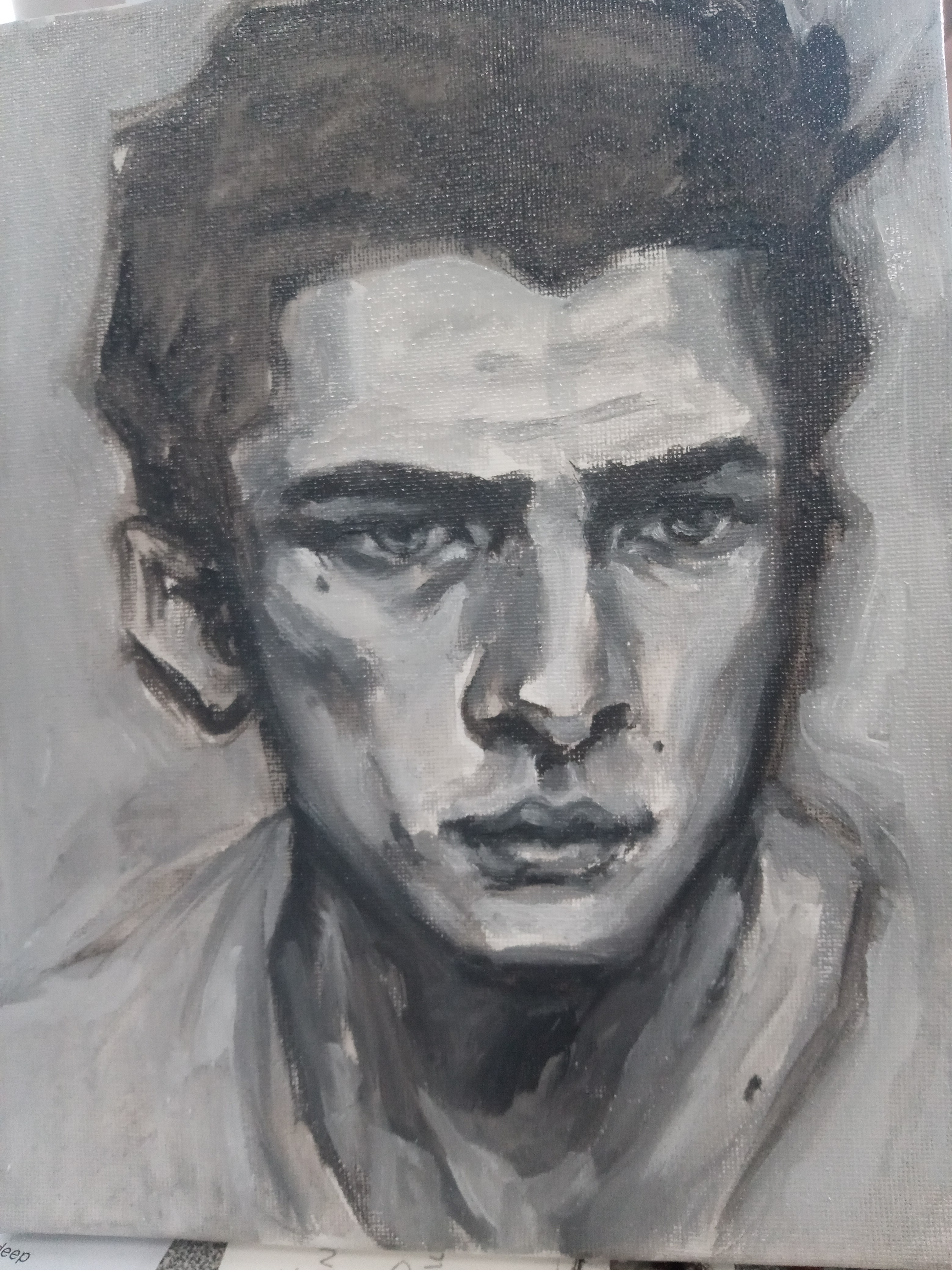 this is an oil portrait i did for school. i haven't worked with oils in around two years now, which is weird to think about. i really enjoy them but i just don't want my room to smell like turpentine.
today, i worked with water-based oils and i feel like it could be a good option for me.
24/4/2022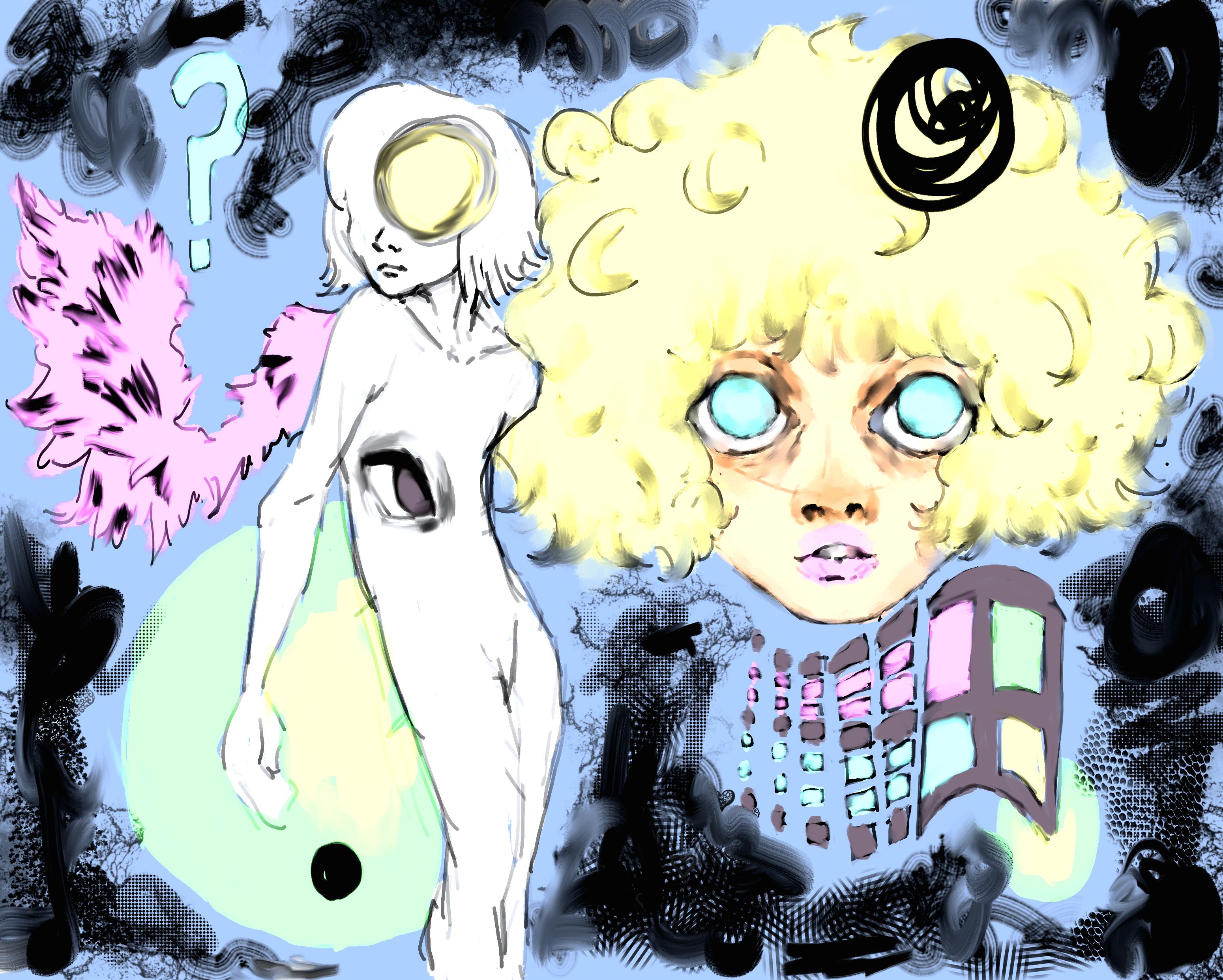 a little drawing i did in class to portray my better experiences on the internet.
24/4/2022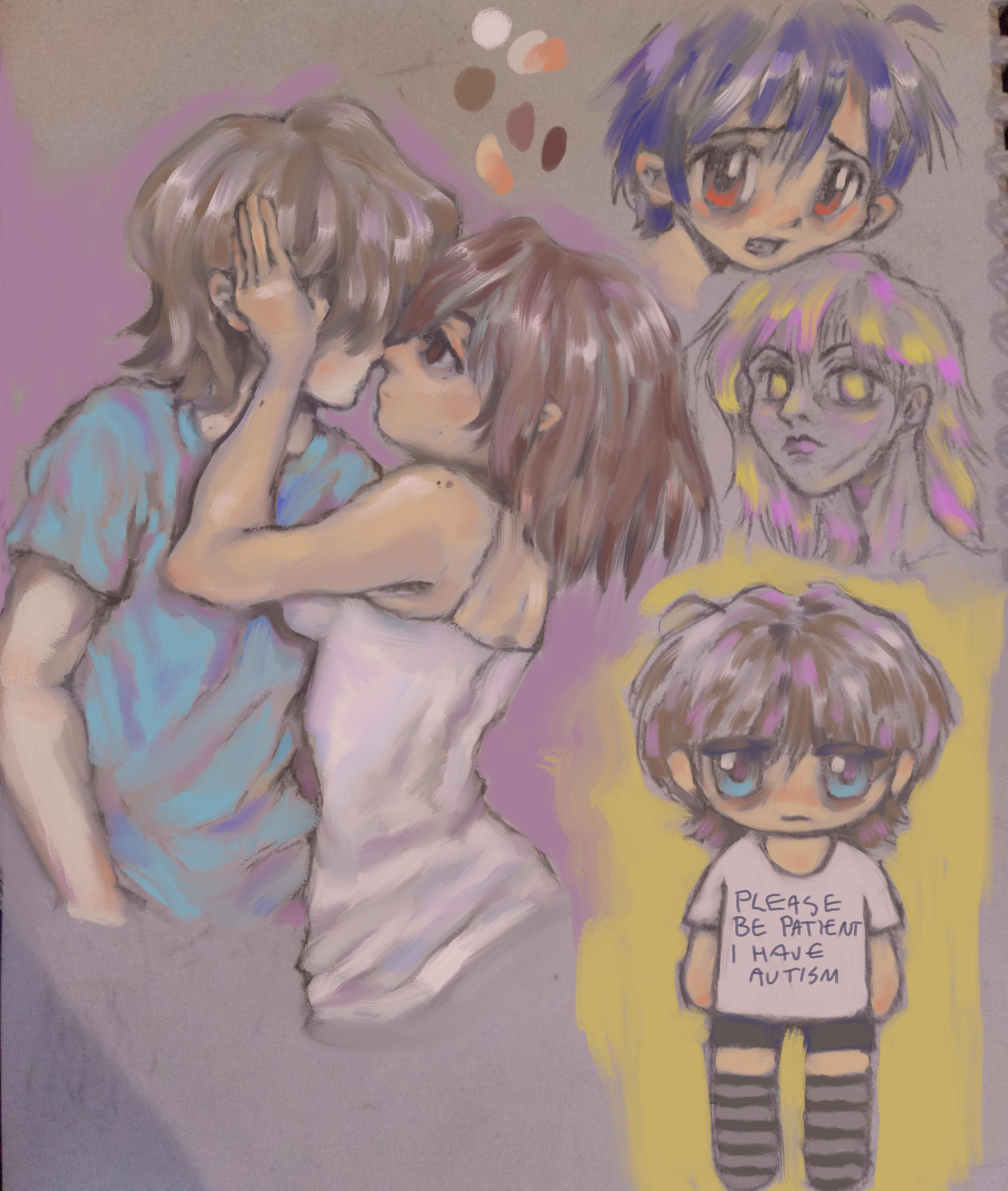 if i'm being perfectly honest, i haven't been drawing as much as i'd like to lately, but this is a page in my sketchbook that i painted over in krita.
29/3/2022
if you couldn't already tell by this absolute menace of a website, i was raised online. i was first given my own laptop when i was 8 years old and it was a windows xp laptop (which was obsolete, even at the time). it was gifted to me for free by my dad's colleague. for a while, all i used it to do was draw shitty my little pony (everyone in my class liked my little pony im not perculiar) fanart on ms paint.
one day my friend introduced me to a website named scratch where you could make your own video games. i thought that this concept was so incredibly cool and i signed up that evening. thus, i was plunged into the magnetic culture of the online world. since then, it's consumed me.
without a question, i am addicted to the internet. the question is, "do i like the internet?" and the answer is no. i hate the endless mindlessness it breeds and the mind numbing algorithms that are all too present. i hate soulless web design that's bloated with javascript and the lost souls of web devs that runs the web. i hate the cycle of information being gathered and sold and used to make you more addicted and i hate the echo chambers it breeds.
although the internet is a safe haven for me and a great place for me to spread my art and express my creativity, i am aware that the way the internet is moderated makes it extremely unlikely for it to actually aid me in making art a career. it's completely changed the way creatives find a name for themselves. it's just kind of sad.
[1]
[2]